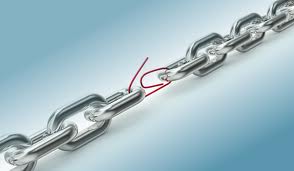 Government Acts On Opposition's Concerns Over Air Cargo 'Security Gaps'
Transport Canada proposes new air cargo screening measures
By Mathew LeBeau
Staff Reporter
New measures have been proposed for the shipping of cargo via the country's airports. In a proposal regulatory plan published over the weekend, Canada's federal government has acknowledged vulnerabilities that could leave airlines at risk of terrorist actions. The risk to civilians is further enhanced by the fact that almost half of the nation's cargo that is ferried by air is on board passenger flights.
The new measures will allow shippers to screen cargo, even before it is forwarded to the airport. These new rules will help raise the standard of operations up to the level of key trading partners. It is expected that the economy will be boosted by these initiatives by over $200 million. It will also give shipping companies greater responsibility in ascertaining the contents of their cargo shipments.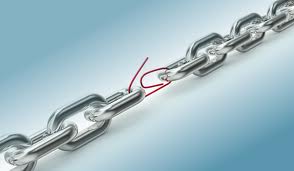 Currently the responsibility of screening cargo has been with air carriers, a process that Transport Canada has called slow and impractical. Complaints have been raised in the manner of delays and additional costs that result from this obligation.
These proposals have been developed over the last few years following the release of a report on the 2010 Air India terrorist bombing attempt that revealed explosive devices hidden in printer ink cartridges onboard a cargo airplane headed to the U.S. from Yemen. The packages were found by UK and Middle East authorities following intelligence information gathered by MI6.
"Civil aviation remains a favoured target of terrorist attacks. Airports, aircraft and passengers offer the kind of high-profile targets that terrorists seek, and damage to a nation's civil aviation sector can cripple a nation's economy and sense of security," says the proposal, according to Canadian Press.
The plan is said to include not just the shippers, but also warehouse operators, trucking firms and anyone else in the supply chain in the measures, albeit on a voluntary basis.
Critics however suggest that this level of participation would be too costly given the amount of investment in facilities and equipment, training and background checks into the varied employees that would be demanded.
Although the opposition does agree with the need for new measures, they do however question Transport Canada's ability to undertake this exercise in light of past failures with the rail industry. They also worry over the seemingly close relationship that Transport Canada shares with industry players.
"It seems very, very close. In fact sometimes it seems downright cosy," said Liberal transport critic David McGuinty. Opposition observers said they would closely monitor how the plan would be implemented if passed.
With the government's first airstrikes against ISIS militants in Iraq announced on Sunday, it is expected that the country may come under further terrorist threat, intensifying the need for more to be done to safeguard the population.